Who Will Acquire Highfive?
Highfive is the last standalone, private video meetings provider. I doubt that will be true at the end of this year. I could have said that based on general trends alone, but factor in a pandemic that has impacted the use and acceptance of video and it's a pretty safe statement. 
There's been tremendous recent activity in video that includes: Enghouse acquiring Vidyo, Vonage acquiring TokBox, 8×8 acquiring Jitsi, Verizon acquiring BlueJeans, and Serenova merging into Lifesize. We also saw Zoom and Pexip go public, and there's been numerous completely new offers from Fuze, RingCentral, 3CX, Mitel, Sangoma, and more.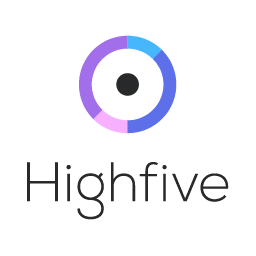 There's all kinds of video innovation too: Avaya expanded Spaces, Cisco updated Webex, Symphony expanded its secure video services for the financial sector, and Google updated Meet with new features and made it more visible and accessible. 
Highfive was launched in 2014, founded by two entrepreneurs at Google, Shan Sinha and Jeremy Roy. Based in Redwood City, California, the company provides cloud-delivered visual conferencing services through its own WebRTC stack. Although WebRTC is free, there is a big difference between downloading the code and creating a scalable enterprise service. 
I estimate that Highfive has between 50-100 employees and serves between 50K-75K paying subscribers. It appears to be profitable as its last fundraising, Series C, was in 2018. It's a mature offering with a robust web client, mobile clients, calendar integrations, and meeting room solutions. Highfive services can be purchased directly and are also available through channels such as NTT, Ingram Micro ,and Best Buy. 
I figure the company is bound to be acquired soon, and I've been thinking about the possible matches. A buyer could come from outside the industry. I expect to see tremendous video adoption and innovation in education and healthcare. 
Or, the acquirer will come from within the industry. A vendor looking for more know-how, more scalability, or a more open solution. 
I've heard rumors that Highfive has retained a banker, so my curiosity is up. It's not easy guessing who might appear from outside enterprise communications, but let's review the usual suspects from within enterprise communications. 
Amazon: Amazon acquired WebRTC startup Biba in 2015 which was relaunched as Chime video. The impact has been negligible, but I suspect Amazon has the technology it requires. 
Avaya: Avaya currently has three video offers: IX Workplace (Radvision acquisition), Spaces (WebRTC), and RingCentral Video (WebRTC) bundled in Avaya Cloud Office. Avaya probably doesn't need an additional service. 
Carriers: Verizon acquired Bluejeans Networks. Highfive already has a partnership with Orange . I suspect many carriers could benefit from owning their own video stack. Tata and CenturyLink come to mind. On the other hand, Telefonica exited video when it sold Tokbox to Vonage. 
Cisco: Cisco doesn't need the technology, but with the explosion of video usage, acquiring Highfive may be an effective acquihire. In one move, Cisco could remove a competitor, prevent another firm from acquiring Highfive, and gain a bunch of video-savvy engineers near its headquarters. The acquirehire angle isn't bad, Highfive was named one of The World's Most Innovative Companies by Fast Company in 2018. Another angle for Cisco is to create a non-Webex solution for different channels, perhaps an SMB offer that providers can rebrand. 
Contact Center Providers: I do believe the video contact center is imminent. The typical reaction is that video doesn't add enough value to justify it. There's some truth to that — at least regarding most interactions today. But I foresee new types of visual-centric engagements. For example, customers using smartphone cameras to show what they are seeing (insurance claims, tech support, etc.) or agents presenting visual options (seat selection, floor plans, etc.). Genesys previously had solutions such as these with Vidyo. I can see Five9 doing this as its CEO has been known to be passionate about video communications. Outside of the conference room, there are more video enabling options besides Highfive.
CPaaS Providers: I expect this pandemic will trigger an explosion of video-enabled applications. The most robust video CPaaS plays today come from Twilio and Vonage, but we are seeing many providers expand into this area, such as 8×8 with WaveCell and Five9 with Whendu. Perhaps Bandwidth.com, IntelePeer, or MessageBird will acquire Highfive.
Dolby: The company has moved into services with the recent launch of Dolby.io, though it seems unlikely it would expand into direct video conferencing services as that might offend some of its channel partners for Dolby Voice Room systems. 
Intermedia: Intermedia acquired Anymeeting in 2017, but perhaps with its new global partnership with NEC, it is looking for additional scalability, Also the acquirehire logic I described above with Cisco applies here. 
Mitel: Mitel just released a new video application that utilizes backend services from Amazon. It's a clever approach where Mitel owns and controls the user experience without actually owning its own video stack. As far as I know MItel is happy with this. I wonder though if the pandemic has changed the economics of owning vs renting video technologies. 
Microsoft: I don't think Microsoft needs Highfive for Teams, but its two recent acquisitions of Affirmed Networks and Metaswitch are about 5G infrastructure. Verizon's CEO cited 5G as a driver to acquire BlueJeans. Perhaps Microsoft will want to integrate WebRTC into its new 5G vision. 
NTT: NTT has several divisions that use and provide video technologies. It's also a known investor in Highfive. Joe Manuele, the CEO of Highfive, previously worked at NTT. 
Slack: Slack and Zoom have a strong partnership, but Slack may feel it necessary to own and control the meetings stack. Most of Slack's messaging competitors have a meetings capability.
RingCentral: RingCentral just launched its own RingCentral Video (RCV). Most UCaaS companies are moving toward owning and controlling more of their tech. As far as I know, the RCV launch has been smooth. However, it is a version 1 release. Combine that with the Covid meeting bump and lack of room systems may have the provider looking for a quick acquihire (see Cisco above) accelerate the product's maturity.
Workplace by Facebook: Though Facebook has video technologies, Workplace is a bit light. That's probably because business users have different requirements (things like room systems) than consumers. Workplace currently uses partners for video, such as Zoom and BlueJeans. Facebook is a company that likes to own it all.
Zoom: Zoom is the only major video provider I know of that currently doesn't use WebRTC. Standards have a way of leveling the playing field, and perhaps it sees WebRTC as something that could weaken its edge. However, if Zoom is considering embracing WebRTC (unlikely), a quick and efficient path would be to acquire Highfive. Zoom just made its first acquisition last month, so perhaps the floodgates have opened.  
Video was hot before the pandemic, and it's on fire now. Highfive is the last, independent, private video provider that owns-and-controls its stack. Put those two factors together and Highfive is going to be acquired – likely soon. It's already licked scalability (design and AWS hosting), room systems, mobile clients, calendar integration, and more. Highfive has a working product, experienced staff, customers, and channels