Phone Booth For Sale
A digital transformation initiative at TalkingPointz has created some surplus equipment. It's time to sell the world renown TalkingPointz Phone booth, complete with a rotary payphone. The phone booth has been utilized by the tele-rati.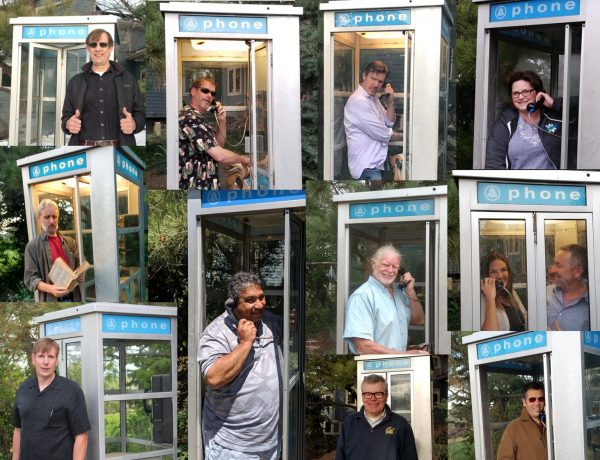 For sale: One original blue, "Superman" booth. This phone booth is glorious. No broken glass. Inside light works. Branded "Bell System." Serious inquiries only. Likely built in the 60s or 70s. Very heavy.
Click to enlarge.