Joe Burton of Plantronics on UC
Originally Published on NoJitter on November 2, 2011.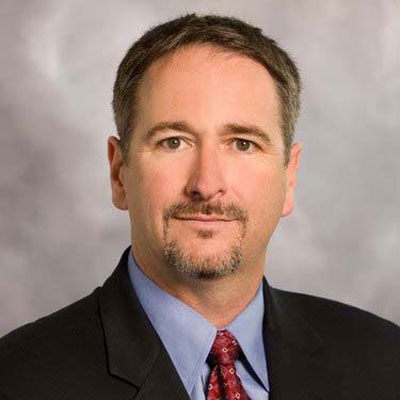 Plantronics has produced headsets for a long time. The company has been a staple of call centers for decades. But over the past few years, headsets broke into the mainstream. Headsets are no longer associated just with switchboards and call centers, but also video gamers and smartphone users, and of course they're a staple of unified communications.
The softphone, the cell phone, and even services like Skype are driving headset usage. The beach town of Santa Cruz, CA is the world headquarters of Plantronics. I had a chance to chat with its CTO, Joe Burton.
Joe is a midwesterner from Ohio. He has a technical background including programming (C/C++), and he's also a climber. His has climbed to the peaks of Rainier, Shasta, Denali, Kilimanjaro–and the peaks of UC with experience at market leaders Cisco, Polycom and now Plantronics.
Joe loves the outdoors–backpacking, skiing, hiking–coincidentally all things you can do with a headset.
DM: What is your definition of UC, and how is it changing?
JB: I think of Unified Communications as the systems that allow people to communicate over distances as richly, naturally, and effectively as a face-to-face interaction. This includes voice, video, web collaboration, instant messaging, presence, social tools, social graphs, CEBP and more.
DM: Plantronics markets itself as a UC company–do you defend this and why?
JB: First of all, Plantronics headsets and other devices deliver on the promise of multi-device convergence in a simple and elegant way. Instead of complex, costly server-side architectures that try to provide integration between desk, mobile and soft phones, we can do it very simply with an intelligent headset or speaker device. By simultaneously connecting to all the devices in your life, we can answer and manage calls across all of them without a bunch of complexity.
However, I am much more excited about the role we can play in exposing user context to applications. When I first got into telecom, broadband was starting to proliferate and everyone in the industry talked about the last mile and its critical position in delivering the power of the iInternet. In the new worlds of personal communications and of UC, Plantronics is supplying the last few feet of the solution. We are the critical interface between the UC system and the end customer. As UC becomes more mobile and occurs more often in shared environments, the headset, personal speakerphone, or USB handset, all from Plantronics, often will be the only piece of UC gear that is dedicated completely to a specific user. People might share phones, but they don't share headsets.
Additionally, our headsets are becoming quite intelligent and will soon report via an SDK whether they are on or off, on the user's head or not, the caller ID of the current and last call, whether the user is currently near or far from their communications device and much more.
By exposing this information, Plantronics can provide critical data to help a contact center, UC solution, or a line of business application work smarter and more efficiently. I think this makes Plantronics a compelling UC company with a unique position in the UC value chain. There is no other piece of gear that knows as much user context as ours.
I find this tremendously exciting. Being part of this is the primary reason I joined Plantronics.
DM: Cisco is going through some tough times right now, but is also showing growth in UC–any thoughts on this conflict?
JB: Cisco has put together a comprehensive UC portfolio that is impressive, and there is a real demand for solutions that solve UC challenges. Cisco's current solution is having success in on-premise deployments that have Cisco networks and that usually buy Cisco's IP phones. As UC continues to shift to cloud deployments, to soft clients, and to mobile devices, it will be interesting to watch how Cisco's solutions evolve.
DM: Your career path seemed to be tilting toward video collaboration at both Cisco and Polycom–yet Plantronics does not provide video encoding equipment. What attracted you to Plantronics?
JB: I like to think that I have a pretty broad UC background and was more involved in voice and web than video in my time at Cisco. In the later years of my time at Cisco and of course at Polycom, video came into play as well.
Plantronics is attractive to me for two reasons:
First, I think integrating rich user context into applications, as I described, can have a tremendous effect on productivity, ease of use, and more.
Second, I have always been very focused on the end user. If the end user isn't satisfied, making IT happy will not get you very far. Plantronics is one of the few companies that compete very successfully in both consumer and enterprise markets. The experience with consumers is invaluable to our enterprise solutions.
This makes us positioned to capitalize on several key market transitions: smartphones & tablets as primary communications devices, softphones, change in work–office space, privacy, only personal device, wearable technology that knows a lot about you.
DM: What are your key initiatives and responsibilities at Plantronics?
JB: I joined Plantronics as SVP of Product Development & Technology and CTO. This means I really have two jobs. First, I lead all engineering for the company. My team is responsible for industrial design, user experience, mechanical design, acoustics, electrical and RF systems, firmware, software, audio systems, program management, OEM relationships, quality, and more. It truly is the full product delivery.
In the CTO role, I am responsible for coordinating a bunch of brilliant people to ensure that their innovative ideas make it into products in a timely manner and add value for our customers. Exposing the intelligent context described above to applications will be a key part of the role of the CTO office.
We have several other exciting research initiatives underway too. Maybe more about those in a few months.
DM: As headsets get more sophisticated, prices head north. Selection, acquisition, and implementation are becoming more complex. What can Plantronics do to simplify and decrease the associated risk?
JB: We decided to create the UC Toolkit after advising many customers on their UC headset deployment. We kept hearing the same things over and over so we decided to compile the information and offer it to IT managers who are considering UC so they don't have to start from scratch as they deploy headsets.
DM: Plantronics seems to be shifting from a hardware company to a software company with initiatives like UC Toolkit and the presence capabilities built into the Voyager line. Is this reflective of Plantronics' future, and what else can we expect?
JB: Plantronics is a quality hardware company and always will be. Software is indeed becoming increasingly important to our solutions. In addition to the hardware, going forward you will see great software solutions for PC/Laptop and mobile devices. Extensions of our cloud services such as Vocalyst and SDKs can allow interesting integrations of our headsets' data into UC and line of business applications.
DM: How is the culture of Plantronics different than the culture of Cisco or Polycom?
JB: All three are strong engineering companies, so they probably are more alike than different. While Cisco and Polycom also build UC gear, they are targeted solidly at IT. And in the case of Cisco, it is a big enough company that software, hardware, and manufacturing are often fairly separate disciplines.
In contrast, Plantronics builds wearable technology that is often purchased by or with substantial input from the end user. To build a wearable communications device, or headset, that looks great, has great audio performance, terrific range in wireless products, and superior battery life is a very complex problem. To meet this need, Plantronics the most integrated engineering team I have ever experienced.
Industrial design, mechanical engineering and materials selection, electrical and RF design, software, firmware, DSP algorithm design, acoustics, program management, quality and more are all part of the product development and technology organization that I lead.
Having a fully cross-functional product team within a single organization is a little different than at Cisco. It appeals to me.
DM: What are your thoughts on consumerization of IT and how is it affecting Plantronics both as a vendor and IT user?
JB: If anything, I think that "consumerization of IT" is even more prevalent than many IT organizations and solution providers realize. Consumer products are driving IT and are running substantial portions of businesses. If an IT department provides solutions that are not appealing to end users, the users will simply use something else. For most of my career, I have used PCs that I brought to work rather than the one that was provided by IT. Why? Because I thought I was more productive on it.
Plantronics' ability to build products that appeal to both consumers and to IT helps us capitalize on the consumerization of IT. While we will continue to build consumer and business products, a segment of our consumer products are now being offered in a UC variant that adds software integrations with leading UC systems. Our Voyager PRO UC is a great example of this. It looks and feels like our industry-leading consumer headset, but it adds the capabilities IT needs to fully support it in a business environment.
DM: Microsoft pioneered this concept of non-headset USB endpoints that physically represent desktop softphones. Will we be seeing more USB devices that complement other or existing softphones?
JB: There will certainly be more USB devices that augment softphones. As softphones proliferate, we will see many form factors: headsets, USB speaker phones, USB handsets, and perhaps a couple of others within the industry.
The challenge is the standardization of advanced phone features between the devices and the softphones. While many of the leading softphones support very basic commands from USB and Bluetooth devices (also known as HIDs), the APIs exposed by the leading softphone vendors for advanced call control are all different. Today, Plantronics solves this problem by providing a nice piece of middleware that enables advanced call control between all of our devices and the most popular UC softphones. For other softphones, our SDK can be used by either the softphone manufacturer or a systems integrator to create the same level of support for our devices.
As we move forward, we will continue working with standards organizations and interoperability forums to drive a more standard, interoperable approach.
DM: Between softphones and the increasing popularity of mobile devices, it seems that headsets have moved out of the call center and into the mainstream. What areas or trends do you expect to drive the most growth for Plantronics?
JB: The industry is experiencing the advent of safe driving laws and increased usage of smartphones in the consumer market, and the rise of softphones, mobile devices, and mobile workers in the enterprise. Fortunately, Plantronics devices have become a key part of communications solutions for both business and personal use, and we expect strong growth in both.
In addition to the contact center and general enterprise usage, we see strong adoption in several business verticals including health care.
DM: Why did Plantronics join the UC Ineteroperability Forum? What committees and efforts is the firm involved in?
JB: Plantronics is in favor of all efforts to increase interoperability within the communications industry. UCIF is tackling some real barriers to customer adoption. We are determined to help resolve these issues.
DM: Is interoperability a problem for Plantronics and what does the firm do about it?
JB: As I mentioned, Plantronics is committed to interoperability, so we put substantial investment to build the software middleware required to make our products work well with major UC and mobile platforms. Additionally, we participate in several standards groups and interoperability forums to ensure that the process gets easier for our customers over time.
DM: Plantronics works with just about every major UC endpoint. Is this generally a result of close partnerships, standards, or reverse engineering?
JB: Yes! All of the above! We use and promote standards when they are available, partner closely, and in the early days of the market, we reverse engineered when necessary.
DM: Doesn't it make more sense for phones to have a USB headset port instead of RJ-9 to allow a single headset to work with a PC or phone?
JB: Certainly a USB port is a much richer interface. However, a USB port typically implies a full operating system is running on the phone. Just a few years ago that was an unrealistic expectation of many phones. Now that we can expect a full operating system, USB should be possible along with software downloads that can run on the phones to provide even more feature integration between the headset and the phone.