A Fork in Avaya's Road
There is quite a bit of speculation about Avaya's near term future. As you may recall Avaya announced plans to evaluate options regarding its capital structure. I wrote about this here.
Based on gossip and chatter, it seems that something is in the works. I'm going to share what I think might be coming.
First let me clarify some common misperceptions.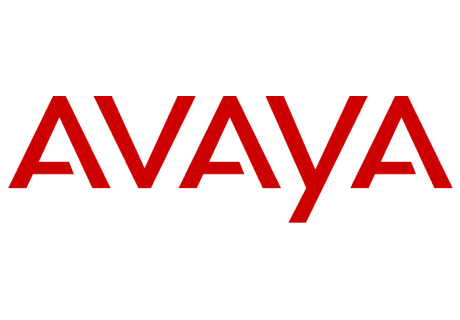 Kevin

: I am positive on Kevin Kennedy. Many unfairly blame Kevin for Avaya's dire financial situation. He's an easy target because he hides from the public and of course he's the captain.



Kevin didn't create the debt situation. He has kept his job a long time and was recently granted a golden parachute for whatever transition may be coming up. This indicates the board is happy with his performance which says something because it is a savvy board. Kennedy is always quick to talk about EBITDA which suggests that's what he's measured on (and he's delivered). (see my interview with Kevin Kennedy) 



Avaya's owners are associated with private equity, but that's not the current situation. Avaya was set up as a leveraged buyout – loaded with debt. The company is not public, but reports financials. Its current structure misses the benefits of being private and public.

Avaya Tech

: There are indicators such as revenues, market share, and Magic Quadrants that suggest Avaya is past its prime. This is not fully accurate. Avaya is still a global powerhouse with strong products. However, it is losing its footing in enterprise UC.

Avaya (and Nortel) were the 800 lbs gorillas in the TDM/PBX world. As incumbent leaders both became textbook examples of the innovator's dilemma. Avaya was both late with VoIP and UC. Neither Microsoft nor Cisco were competitors in the TDM/PBX era. Cisco joined the race with VoIP and Microsoft then came along with UC. Both have tremendous enterprise penetration and brand recognition.

There is no debate that Cisco and Microsoft have significantly chipped-away at Avaya's enterprise UC business. Avaya hasn't given up on enterprise UC, but prioritizes areas where it has stronger advantages. Specifically, Contact Center, SMB-MM UC, and networking. At the same time Avaya created an impressive services business following HP and IBM playbooks.

If you take the time to review their announcements for the past few years a clear pattern emerges around contact center, IP Office, networking, and services. Unfortunately, these revenues don't replace those from enterprise telephony/UC.
Fork Ahead
Avaya has multiple debt balloon payments coming due. The total value of the debt is big, possibly even greater than the value of the company. If ignored, the company could go bankrupt. That's a bad ending for an otherwise healthy and viable company. Bankruptcy is bad for investors, customers, employees, and lenders. It would be ugly and painful for many years. I should point out the Nortel bankruptcy still continues.
The threat of bankruptcy is a helluva bargaining chip when dealing with stakeholders. There's an assumption in the air that the company is going to renegotiate some IOUs. For example, its bonds are already trading below face value on open markets.
The likely outcome for Avaya is to sell off multiple chunks of its business. Best if done in one swoop, but this is difficult to do. There's infinite ways to cut up a company, but I see five logical pieces that can be separated. That is not to say such segmentation would be easy.
Contact Center

SMB-MM UC (IP Office)

Networking

Services

Patent portfolio – not exactly a division, but valuable.
I foresee several parties interested in each of these "divisions." Also, the company could take any of these "divisions" public with one or more mini IPOs (converting debt to shares).
I expect Avaya to sell the first three divisions, and then remain as a services organization. Patents can generate revenue either by licensing or sale. If bidders don't come forward, then I expect IPOs. Mr. Kennedy stands to be rewarded handsomely if he can pull this off.
The contact center business is the crown jewel. Avaya is a leader in this space, and its high margin and low turnover make it very desirable. There's also some potential new business growth as customers are beginning to understand Breeze. It's been reported that Genesys is bidding, and I expect there are several others (not too excited about Avaya-Genesys). Microsoft makes a lot sense. Other potential bidders include Verint, private equity, and possibly some cloud providers such as 8×8 or Fuze that want to broaden from pure-play cloud services.
SMB and Mid-Market UC is focused on IP Office, and my guess is Mitel will want that business. After Mitel's failed merger with Polycom I suggested Mitel might be interested next in Avaya. They want to be the industry consolidator, and Avaya is quite the trophy.
This is incompatible with the persistent expectation that Mitel will acquire ShoreTel. That is certainly possible, and probably makes more sense. I'd prefer ALE, Unify, or NEC picking-up ShoreTel to strengthen their NA presence. There's a possibility ShoreTel remains unacquired. It seems unlikely that Mitel could acquire both Avaya and Shoretel at the same time, and the bigger prize is Avaya. If Mitel could get board approval to buy Polycom, buying Avaya IP Office is within the realm of possibility.
Mitel had success with Aastra, and Polycom was to be a similar arrangement – that is to acquire a cash flow positive operation with a large bank account. It's unlikely this Avaya business will come with a lot of cash, so it's going to involve a new playbook. That said, Mitel will likely cut-out considerable costs including those associated with hardware.
The Networking unit could have significant growth ahead. The sector is ready for disruption and Avaya's networking portfolio is very strong. I have seen first-hand how the Avaya brand is hurting networking sales. Avaya's brand is associated with contact center and UC, and many networking professionals want nothing to do with it. I've also seen how this attitude can change with just a few demos. 
Avaya networking will always be small under the Avaya brand. There's a rumor that this business will go to Xirrus, the company that manufactures some of Avaya's wireless components today. This seems plausible. Though I hope the company relaunches under a new name. I can also see Huawei as a bidder. The two companies made some compatible bets, and Huawei could use a path back into north America.
Remaining at Avaya will be services to care for the huge installed base of orphaned Nortel and Avaya solutions. Zang is a wild card. It could stay with Avaya services, or as it was created as a separate company perhaps the goal all along was to ready it for separation. 
None of this is confirmed – fun to speculate though. I've put it together based on rumors and intuition.  I don't think it will be long for real details to emerge. Splitting up Avaya may be harsh, but remember Avaya is a descendant of Western Electric which was previously split-out of Ma Bell. I'd prefer Avaya to stay whole, but I don't think that option is on the table.