Welcome to TalkingPointz
TalkingPointz provides coverage, insights, and analysis of enterprise communications including UC/UCaaS, team messaging, meetings, customer engagement, CPaaS, and hardware.
Industry executives, investors and insiders seek Dave Michels' insights, opinions and advice to make timely and critical business decisions. TalkingPointz customers engage in three ways:
FREE content and analyses – we email it to you (or visit often).
PURCHASE premium content to make timely decisions.
INQUIRE about custom advisory services.
About Dave


The Most Important Enterprise Communications News from December 2021 The new and improved (free) newsletter requires a separate (but free) subscription. Check out Insider Lite to get reflections, content, and selected tweets in near-weekly emails. https://digests.talkingpointz.com/ Our friend the pandemic…
The rate of innovation is spectacular, the provider landscape is changing, and services are expanding.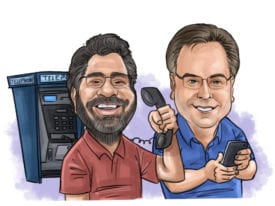 It appears Intermedia is doing quite well. It's not a particularly well known brand, but that's by design. Michael Gold, its CEO, gives his partners several options when it comes to go-to-market branding. That's just one of the features that…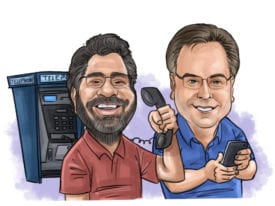 If you could see this audio-podcast you would enjoy it more. I know that now, because Michael Litt has a lot to say about video. Transcript: Dave Michels 0:12 welcome to Talking Heads today we have with us Colin Jennings,…
Read More