Welcome to TalkingPointz
TalkingPointz provides coverage, insights, and analysis of enterprise communications including UC/UCaaS, team messaging, meetings, customer engagement, CPaaS, and hardware.
Industry executives, investors and insiders seek Dave Michels' insights, opinions and advice to make timely and critical business decisions. TalkingPointz customers engage in three ways:
FREE content and analyses – we email it to you (or visit often).
PURCHASE premium content to make timely decisions.
INQUIRE about custom advisory services.
About Dave
Here is everything you need to know about Zoom and Zoomtopia 2020. 1. Introduction Zoomtopia 2020 was a 2-day virtual event in October. During the event, the company also announced its Q2 results.  It's been a phenomenal year for Zoom….
Soon, they'll be missing three big things: hold, operating hours, and the PSTN.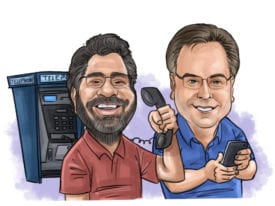 This was a really fun conversation. Javier didn't hesitate or deflect any question we threw at him. Quite the opposite, he provided thorough and thoughtful responses. This is actually new for Google. I've been following Google's productivity solutions for over…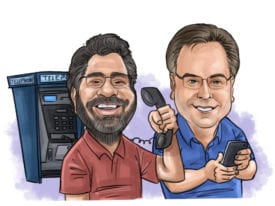 Categories and definitions can be so confining. There's actually quite a bit of pressure on entrepreneurs and business leaders to fit into established categories. For example, there's tremendous debate over the valuation of Tesla. The bears say it's way overvalued…
Read More